DIRECTOR'S

SPOTLIGHT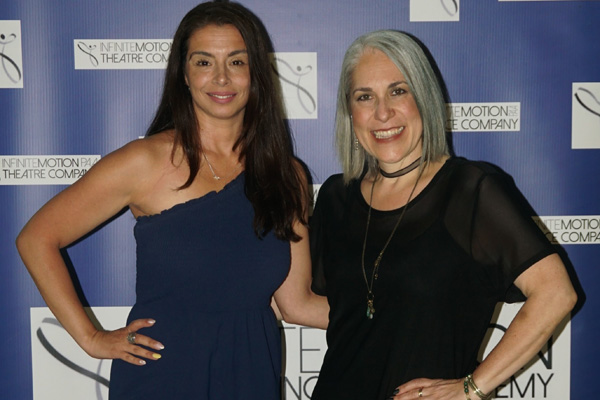 ROSANNE RENDA & COLLEEN CROSS
Owners & Artistic Directors of
Infinite Motion Performing Arts Academy
Colleen and Rosanne have been business partners and co-artistic directors for over 25 years in Bergen County. Together, they have created and developed the Academy and have received the following accolades: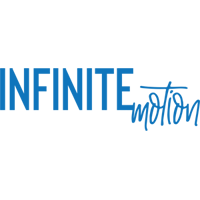 2012 - 2018
BEST OF BERGEN WINNERS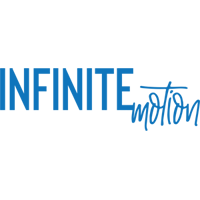 2018 | 2021 | 2022
ADCC STUDIO OF EXCELLENCE WINNERS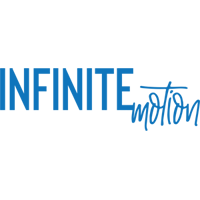 Dance Teacher Magazine
DYNAMIC DUO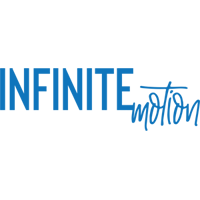 Dance Teacher Magazine & Dance Spirit Magazine
ONE OF THE TOP 50 STUDIOS ON THE MOVE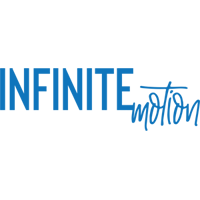 Dance Magazine
A STUDIO ABOVE & BEYOND DANCE
Their dancers have performed in Disney, Universal Studios, The Joyce Theatre, Peridance in New York City, the Prudential Center for the NJ Devils' and MSG for the NY Knicks' games, and were featured on the Today Show in a "What's Happening In New Jersey" segment in 2009. At the regional and national level, their dance companies have won innumerable awards at competitions in the tri-state area.
Colleen and Rosanne have prepared their students to become college dance majors, college dance team members and professional dancers. At the other end of the dancer spectrum, they are the co-founders of "Youth in Motion", a program they developed specifically for daycare facilities as a way to introduce children to dance and physical fitness. From toddlers in tutus to college dance majors to adult programs and performances, Colleen and Rosanne have created a performing arts academy that trains and nurtures all levels and all ages.
Colleen and Rosanne's vision is that EVERY child has the ability to succeed beyond measure. A core belief system where community, integrity, family, teamwork and hard work is the key to success.
---

PROFESSIONAL


FACULTY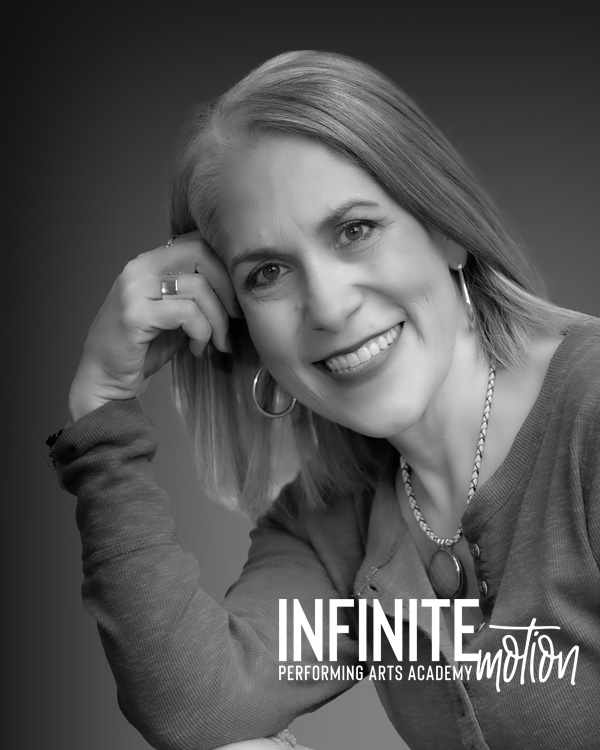 MISS COLLEEN
ARTISTIC DIRECTOR
COLLEEN is an accomplished teacher and choreographer for more than 25 years. Previously, Colleen was the owner and Director of Look Sharp Performing Arts Center where they were recognized as "One of the top 50 studios on the Move" by Dance Teacher Magazine as well as "A Studio Above and Beyond Dance" by Dance Magazine. Her students and her choreography have been honored with numerous awards. Colleen has studied with top dance professionals including Germaine Goodson, Frank Hatchett, Tyce Di Orio, Barry Youngblood, Chebar Williams, Charles McGowan, Mary Ann Lamb, and Vincent Carbone, just to name a few. She has extensive experience with directing, choreographing, and teaching. She has studied dance, voice and theatre throughout the United States. She has choreographed performance and competition pieces for dance companies throughout New Jersey as well as numerous dance recitals, variety shows, and plays. Colleen's students have been chosen to dance with master teachers abroad and have been selected to participate in professional workshops for advanced dancers. Her students have received overall high score awards and special recognition for intensive programs throughout the country.

She is experienced in teaching dancers of all ages and levels, and uses innovative ideas to keep the classes and routines interesting. She has created and nurtured a comprehensive adult program, offering classes in Tap, Jazz, Contemporary, Ballet and Hip Hop. Adult dance students are given the opportunity each season to perform. In 2009, Colleen choreographed Crazy for You for The Academy of Holy Angels High School in Demarest, NJ, which earned her a nomination for best choreography of a musical with the Helen Hayes High School Theatre Awards. Colleen produces and directs shows in the tri-state area working along with top dance companies and vocalists.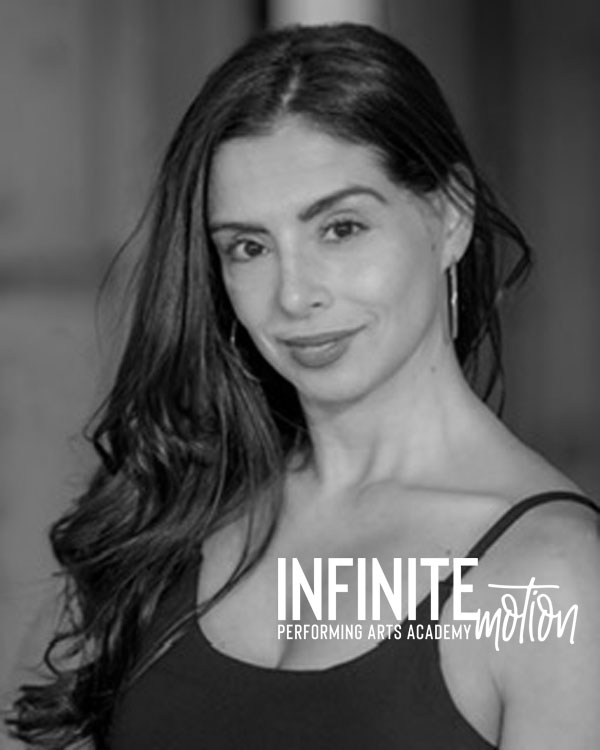 MISS ROSANNE
ARTISTIC DIRECTOR
ROSANNE is a graduate of Montclair State University and holds a Bachelor of Fine Arts Degree in Dance. Previously, Rosanne was the Assistant Director of Look Sharp Performing Arts Center where they were recognized as "One of the top 50 studios on the Move" by Dance Teacher Magazine as well as " A Studio Above and Beyond Dance" by Dance Magazine. Rosanne's extensive dance training includes the Alvin Ailey Company, Broadway Dance Center, Free Space/Lamone Dance Companies, as well as individual mentors. She has had the privilege to dance for world renowned choreographers such as JoAnna Mendl Shaw, Maxine Steinman, Alan Danielson and Claire Porter. She has been teaching for over 25 years and her expertise includes Ballet, Tap, Modern, Lyrical, Jazz and Contemporary, ranging from beginner to advanced levels.

Rosanne created and launched an innovative pre-school program for her studio in northern New Jersey which gained recognition throughout the area. In previous years, her choreography has been selected to be showcased at the world renowned Joyce Theatre in Manhattan. With over 25 years of experience teaching pre-schoolers, Rosanne has extensive knowledge in movement for early childhood development. Rosanne's achievements lend themselves to her success as a performer, teacher and mentor for her students.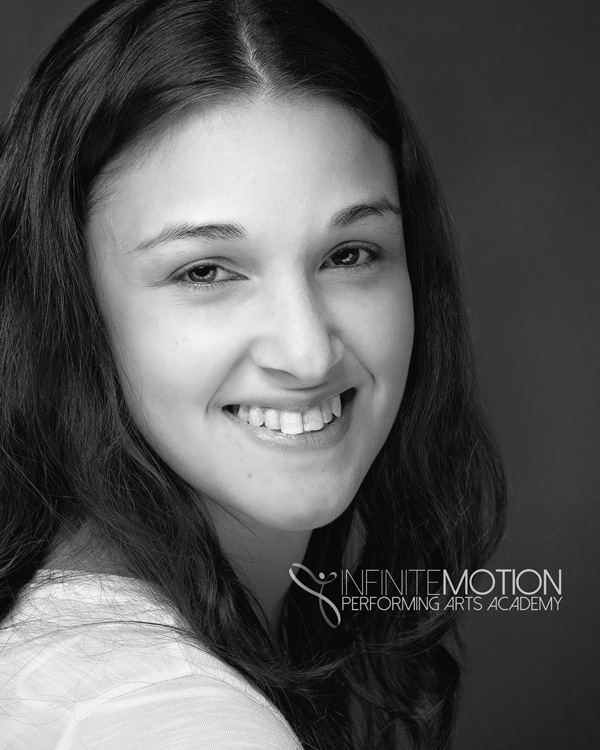 MISS MICHELE
MICHELE has been dancing since the age of three and was trained in jazz, lyrical/contemporary, hip hop, ballet, and tap. In college, she has added Horton and Limon techniques of modern dance to her styles of education. Michele received her Bachelor of Fine Arts degree in Dance from Montclair State University. Senior year of college, Michele attended the American College Dance Festival at Elon University. She performed a piece called "Running Spirits" by Earl Mosely and took several master classes. She has performed in a variety of venues, such as Six Flags Great Adventure, Disney World, Garden State Plaza for Tommy Hilfiger Products, and 92nd street Y.M.C.A. in New York City. Michele was a member of MASCARA: A Dance Project for five years and has been showcased in New York City's "Don't Tell Mama's" cabaret and featured at the Jersey Shore Arts Center in 2011. Her educational background includes various dance conventions such as Co. Dance and The Pulse, working with Tyce Di Orio, Wade Robson, Tracie Stanfield, and Sheila Barker to name a few.

From one of the many dance competitions she attended, Starpower Dance Competition selected Michele for a Power Pak Dance Tour in Las Vegas, NV and Branson, MO at the age of 14. Michele has been teaching children of all ages since she began college teaching jazz, hip hop, musical theater, and ballet. Furthermore, Michele enjoys being the dance instructor for Rockland Center for the Arts Summer Day Camp since 2008. At the camp, she has worked with girls and boys ages 5 through 12. Also in 2008, Michele was asked to choreograph for the theater production of "Godspell" at Bergen Community College. Since 2012, Michele teaches Body Toning at a local Senior Center. She is also a licensed Zumba Instructor for adults. Seasonal workshops are held here at the Academy. Michele is a lead teacher for Youth in Motion, Dance for Daycare and continues to teach for local daycare facilities for the Academy's external programs. Michele is a licensed Zumba and Zumbini instructor.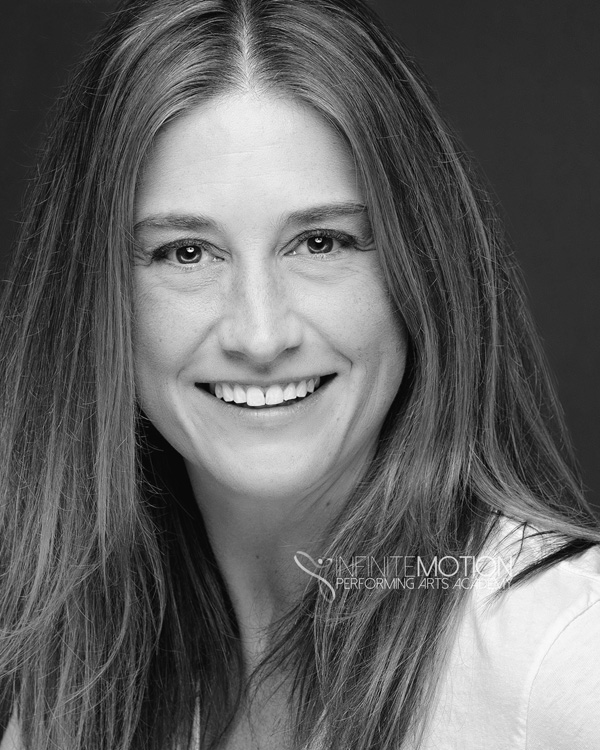 MISS COLLEEN F
COLLEEN began her training at the age of three under the direction of Barbara Mullen at Londonderry Dance Academy. While a student there, she studied the Royal Academy of Dance syllabus, passing all of her RAD examinations, Grade 1 through Advanced. She graduated with a Bachelor of Fine Arts in dance performance from Butler University in 2001. While attending Butler, she performed with Butler Ballet, dancing in productions of The Nutcracker, The Sleeping Beauty, Giselle, Swan Lake, and Coppelia.

Colleen has also performed with Ballet Internationale and Geoffrey Doig Marx's, The Mantis Project. She has been teaching dance for 14 years at studios in NH, NJ, and NY. She has taught students as young 18 months old, specializing in pre-school and Mommy and Me classes. Colleen also teaches ballet, pointe, tap, jazz and contemporary.

Colleen was a member of SynthesisDANCE under the direction of Tracie Stanfield for nine years. While with the company, she was lucky enough to perform at venues such as Symphony Space, The Duke Theater, SoNo Arts Festival, Di Capo Opera Theater, Brooklyn Dance Festival, Salvatore Capezio Theater, The International Dance Festival NYC, and The Grier Gala, among many others.

Colleen was also a guest artist with The New England Dance Ensemble for over ten years. She would join the company for their yearly production of The Nutcracker, dancing roles such as Snow Queen, Dew Drop Fairy, and Arabian. She was also in their production of Coppelia as a Mazurka Soloist and Dawn. Colleen has been a member of the Infinite Motion faculty for 4 years. Currently she is the head of the ballet program for all company dancers. She is looking forward to another exciting year with this amazing team!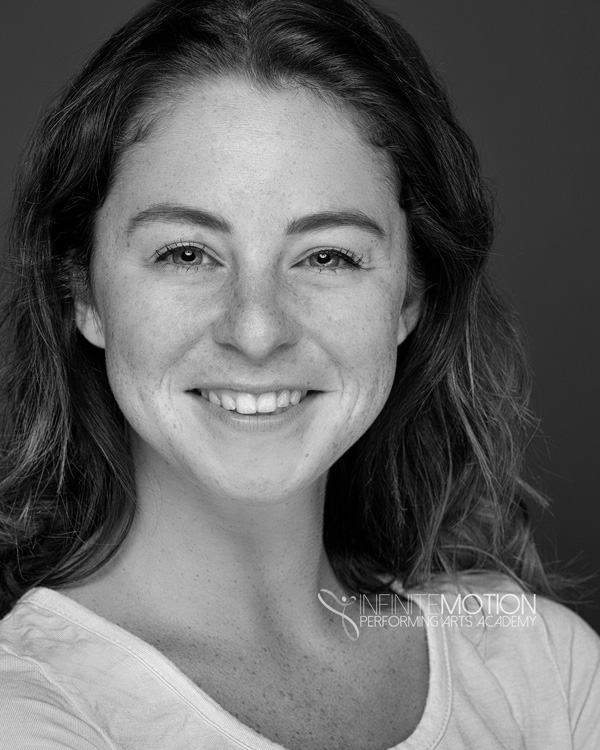 MISS TORI
VICTORIA was born and raised in Mahwah, New Jersey, where she was a native graduate of Infinite Motion Performing Arts Academy. She graduated from Montclair State University in May 2018 with a Bachelor of Fine Arts degree.

While at Montclair, Victoria had the opportunity to perform works by Stacey Tookey, Alwin Nikolais, Martha Graham, Earl Mosely, Nancy Lushington and Charles Wiedman.

Victoria joined FreeSpace Dance Company in 2018 where she performs in New York City and New Jersey. She loves sharing her love of dance and educating future dancers.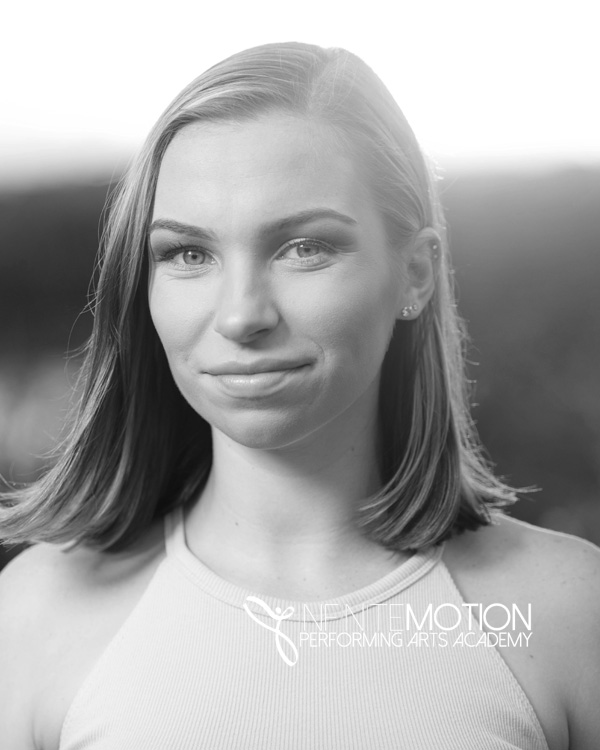 MISS MEGAN
MEGAN began her dance training with Project Moves at The Gold School in Brockton, Massachusetts at 12 years old. She graduated magna cum laude with a BFA in Dance, BA in Dance Studio Teaching, and business minor from Montclair State University. Megan has had the privilege to dance in works by Tyce Diorio, Teddy Forance, Mark Morris, Stacey Tookey, Bill T. Jones, Abby Zbikowski, Christian Von Howard, and Frederick Earl Mosley.

In 2018, she received Montclair State's College of the Arts Cento Amici Scholarship, as well as the Student Government Association's Outstanding Transfer Student Scholarship. She is a member of the National Honor Society for the Dance Arts and graduated with honors from the organization. Megan also received Montclair State's College of the Arts 2019 Department of Theatre and Dance Service Award.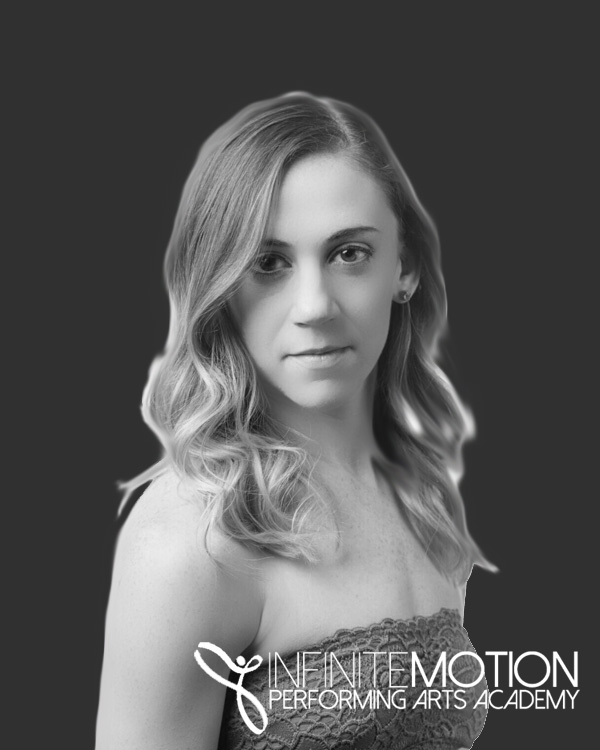 MISS EMILY
EMILY native of Mahwah, New Jersey grew up dancing competitively and received various awards for doing so. After graduating high school she began teaching and choreographing on young students and has won numerous awards for her choreography. She graduated from Montclair State University in 2018 with a BFA in Dance. She was awarded the Linda Roberts Outstanding Senior Award by the Department of Theater and Dance at Montclair State for exemplary academic and artistic work throughout her entire course of study in the Program. During her time at Montclair State, Ingersoll performed in works by Martha Graham, Larry Keigwin, Shapiro and Smith, Christian von Howard, Nancy Lushington, Jessica DiMauro, Fredrick Earl Mosley and many more.

She has also studied at The Paul Taylor American Modern Dance Winter Intensive, the Earl Mosley Institute of the Arts Diversity of Dance Winter Repertory Performance in NYC, Keigwin and Company summer dance intensive in NYC, and the Earl Mosley's Institute of the Arts in Kent, Connecticut. She just recently finished the Arch Contemporary Ballet Summer Intensive where she was invited to perform with the company in their main stage show. She has performed in venues such as New Jersey Performing Arts Center, Madison Square Garden, Manhattan Movement and Art Center, and Graham Studios NYC. She also took part in the American College Dance Association event in both 2017 and 2018 and was selected to perform at the Kennedy Center in Washington D.C. in June 2018. While there Ingersoll received the Dance Magazine Award for Outstanding Performance.
MISS ASHLEY
ASHLEY is an alumni of Infinite Motion Performing Arts Academy. She has been dancing with Miss Colleen and Miss Rosanne for ten years, eight of those on the competitive team. Currently, Ashley attends Montclair State University, with a major in accounting. She is also on the dance team, in which she performs at football and basketball games, fundraisers, and NDA Nationals in Daytona. Ashley is extremely passionate about dance and can't wait to continue her teaching career with Infinite Motion.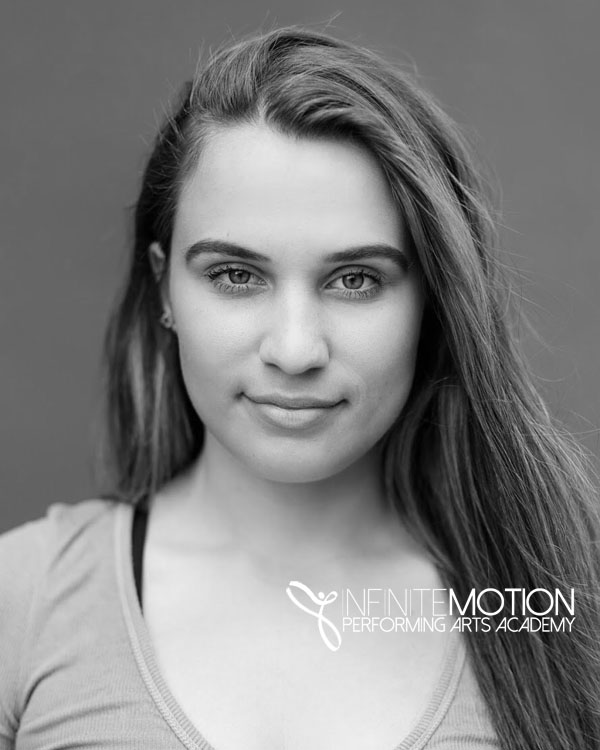 MISS BEKAH
BEKAH is a NYC based dancer and choreographer originally from central Florida. Since moving to NYC five years ago, Bekah attended NYU and completed Broadway Dance Center's Professional Semester program.

Bekah is a member of several contemporary collectives including cloude.nyc,, the Derek Mitchell Dance Company, and BEings Dance. She has performed in countless festivals including Pushing Progress, the Giving Tree, and Brooklyn Dance Festival. Bekah has been featured as a dancer on the Today Show and in national commercials for K Factor Plus Resistance Bands. She has also performed as a dancer with touring acapella group "Rockapella," and in John Brown's production of "Requiem for a Young Man" in Orlando, FL.

Bekah has presented choreography at Symphony Space, the Peridance Salvatore Capezio Theatre, and the Highline Ballroom. Most recently she set work for the Boston Contemporary Dance Festival where her work was reviewed by the Boston Globe. Bekah also works for a flash mob company as a resident choreographer.

Presently, Bekah teaches dance at Broadway Dance Center in their Children & Teens Program as well as several local dance studios. Additionally, she currently has new professional works in progress. Through performance and choreography, Bekah has developed a passion for teaching and sharing, and hopes to spread creativity and light with everyone she gets the chance to connect with.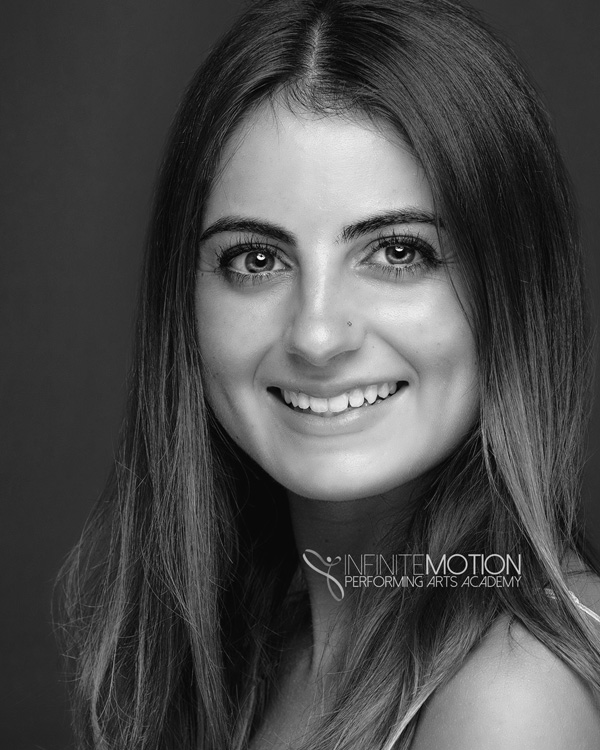 MISS SABRINA
SABRINA has been dancing since the age of five. She is graduating in the Spring of 2018 with an Associates Degree in Dance Performing Arts and Bachelors Degree in Family and Child Studies from Montclair State University. Sabrina's professional training and teaching experience is in ballet, contemporary, jazz, hip hop and tap. She is well versed in teaching and choreographing for all ages and levels.

We are excited to have Sabrina join our IMPAA family!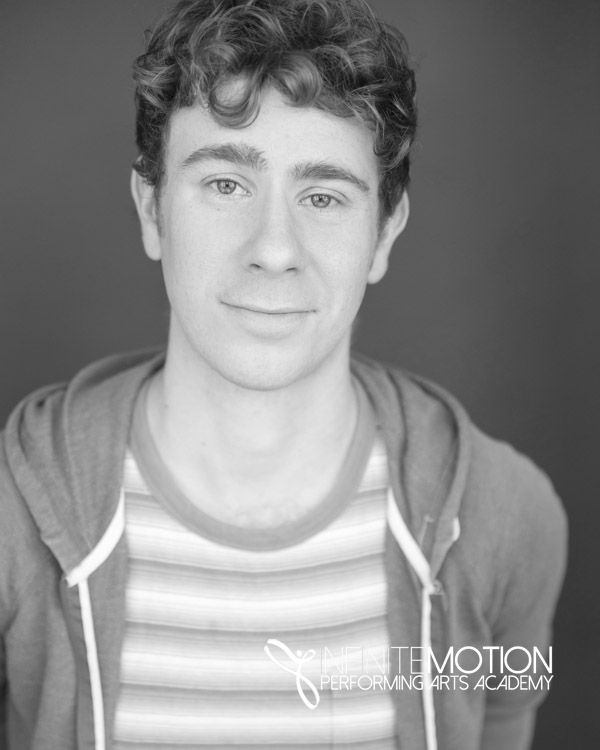 MR ANDREW
ANDREW holds a BFA in Musical Theatre, and has been working professionally on stage for the past 15 years. Credits include: New York City Center Encores: Grand Hotel the Musical and Big River. National Tours: Elf the Musical (The Kennedy Center in Washington DC, 2 years at Madison Square Garden), Rudolph the Red Nosed Reindeer (Madison Square Garden), and LeFou in Disney's Beauty and the Beast (LA, Chicago). Other credits include shows at Pittsburgh Civic Light Opera, North Shore Music Theatre, Stages St. Louis, Fulton Theatre, The Joyce Soho and Northern Stage. He was also a featured co-star dancer on the final season of Unbreakable Kimmy Schmidt on Netflix for NBC/Universal.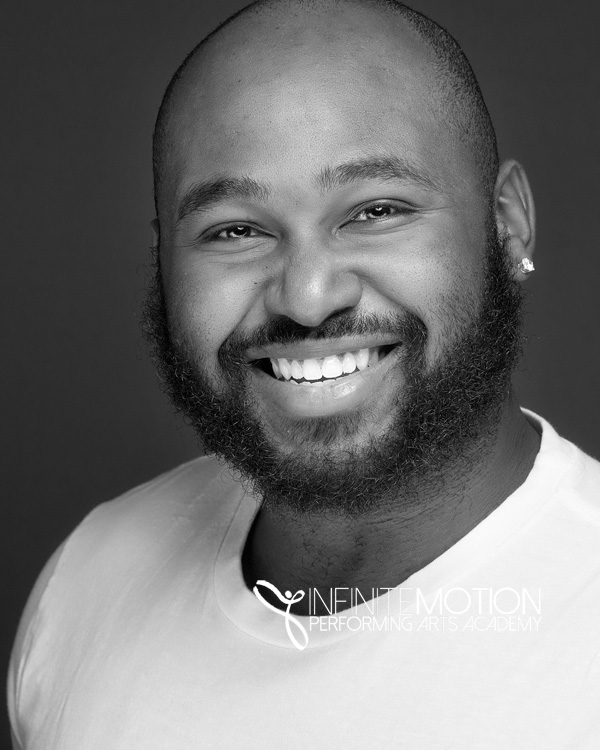 MR KHA-LIN
KHA-LIN has been dancing for many years. He is trained in many different styles of Hip- Hop including breaking, locking, popping and new jack, as well as the club styles such as house and vogue. Kha-lin has also trained in traditional styles like contemporary and ballet. Within the time he's been dancing, he has performed at many venues such as Webster Hall, Terminal 5 and the Prudential Center. Kha-lin has also worked with professional recording artists such as Zach Matari, JAX and Chris Brown.

As well as having a solo career, he is very grateful to be working with the Beat Club Crew. He and Beat Club Crew have begun to make a name for themselves throughout the professional dance world. Although Kha-lin's career is on a professional track, he believes it is also necessary to give back to the community through charitable events. He aspires to one day tour the world while inspiring others to dance and express themselves. Kha-lin is thrilled to be a part of our IMPAA team!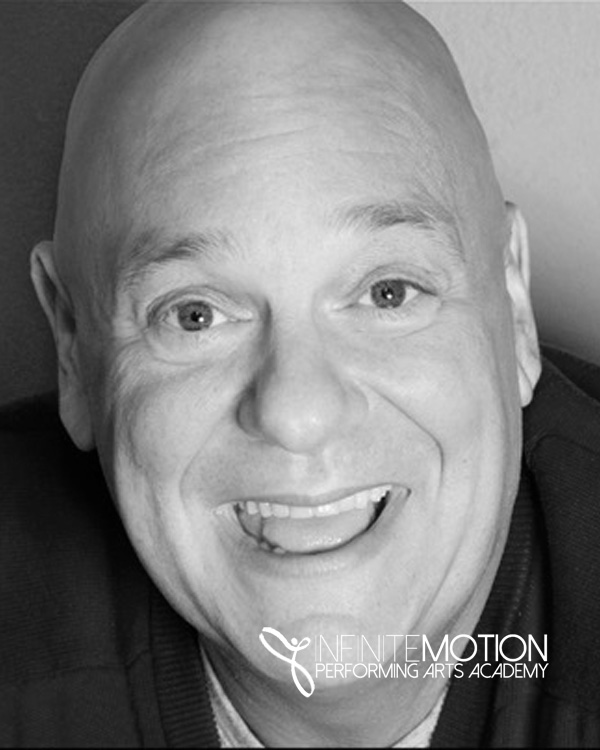 MR GREG
GREG has been professionally acting since he was in his teens. He studied scene study and character development at HB Studios, inprov and musical comedy at the acclaimed Michele Howard Studios, and on camera and audition techniques at TVI Studios.

Greg has performed all over the country in many tours including Guys And Dolls, Jesus Christ Super Star and Damn Yankees. He has had the honor of working on several Broadway workshops, including Puckamuck, a musical based on a Mid-Summer's Night's Dream, performed at the Housman Theater in New York. He has also worked at the Duke Ellington and the famous Bitter End. Over the years, he could be seen in numerous commercials including the son of Fred in Dunken Donuts ads and a dancing bear in the Teddy Grahams ads.

Greg has also written and directed several short films that have won numerous awards. He is currently developing a 30-minute, 3-camera sitcom entitled "Skin Deep." Greg has enjoyed enjoyed teaching all aspects of the performing arts both with adult and children at The New School and Express Yourself.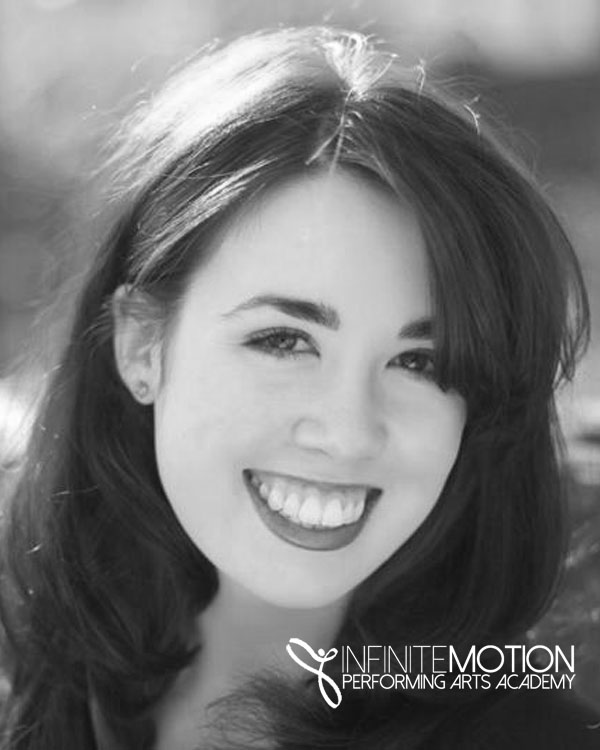 MISS SHANNEN
SHANNEN Healy has loved to sing from a young age. Growing up in a home filled with music, movies, and art, Shannen discovered a love for the arts at just five-years old, when her parents took her to her first Broadway show. She began performing at the age of six, making her stage debut in The Wizard of Oz as a Munchkin, and has had a passion for theatre ever since. Shannen began her professional vocal training at age 12, studying with acclaimed Manhattan voice teacher, Justin Stoney. She was fortunate to attend one of New York's esteemed performing arts high schools, Professional Children's School. During her Junior and Senior year, Shannen was one of the few students to be selected to perform at Lincoln Center's annual Winter's Eve Showcase. Upon graduating, Shannen attended Circle in the Square Theatre School, a conservatory located in Manhattan's Theatre District. During her time at Circle in the Square, Shannen trained intensively in Musical Theatre. Eager to complete her BFA, Shannen studied at Berklee College of Music, earning a degree in Vocal Performance. During her time with Berklee, Shannen was honored to have had the opportunity to participate in a semester-long collaboration with the Juilliard School, training in the vocal department under Master Teacher Jane Olian.

In addition to continuing to perform professionally, Shannen has discovered a passion for teaching. Her greatest joy is seeing the same passion that she has for the performing arts in her students. Having the opportunity to not only allow that passion to grow, but also provide her students with the tools they need to have a strong, successful life in the arts, is an honor. Shannen is thrilled to be joining the Infinite Motion family!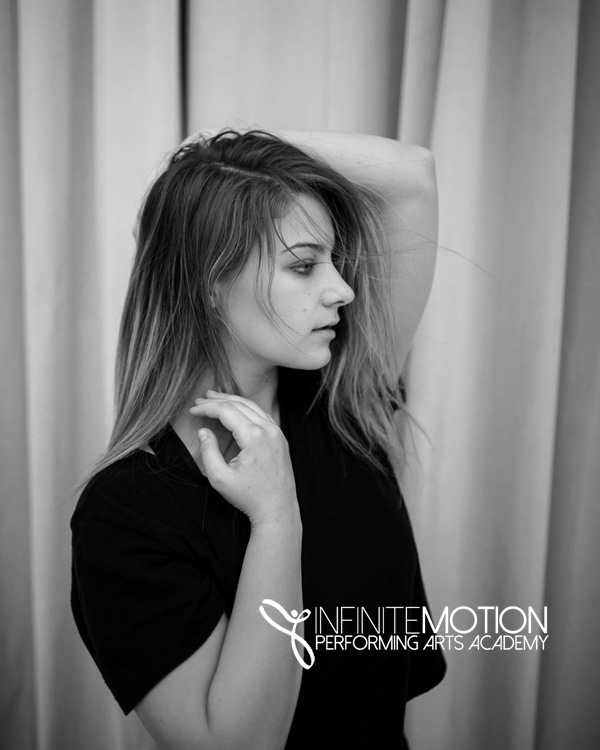 MISS AMANDA
AMANDA competed with Infinite Motion Dance Company and is a graduate of Infinite Motion Performing Arts Academy. Amanda's love of dance & the performing arts is evident as she continually trains at institutions in New York such as BDC, Peridance NYC Dance Center, BrickHouse and Steps on Broadway. Amanda held an internship at Brick House for several months learning from the industries best choreographers along with the business side of an institution.

Her performance credits include benefits such as 'A Very Special Night of Dance' and 'Matriarch Leg Up on Life' in New York. She has also performed a piece for Sam Lobel in New York City's 2019 Young Choreographers Festival.

As alumni, Amanda is thrilled to be teaching at Infinite Motion and we are thrilled to have her with us.
MISS ALICIA
ALICIA, born and raised in New Jersey, is currently studying dance and exercise science at Hofstra University. She has danced for 15 years under the direction of Colleen Cross and Rosanne Renda at Infinite Motion Performing Arts Academy, where she had the opportunity to perform at the Kat Wildish Showcase at Peridance in addition to locations such as Disney World, Hershey PArk, and NY Knicks and NJ Devils games.

At Hofstra, Alicia is preparing to perform in her Spring Dance concert in works created by Yoshito Sakuraba and Livia Vanaver. She will also be debuting 2 of her own choreographic pieces in Hofstra Student Repertory and Danceworks shows next month.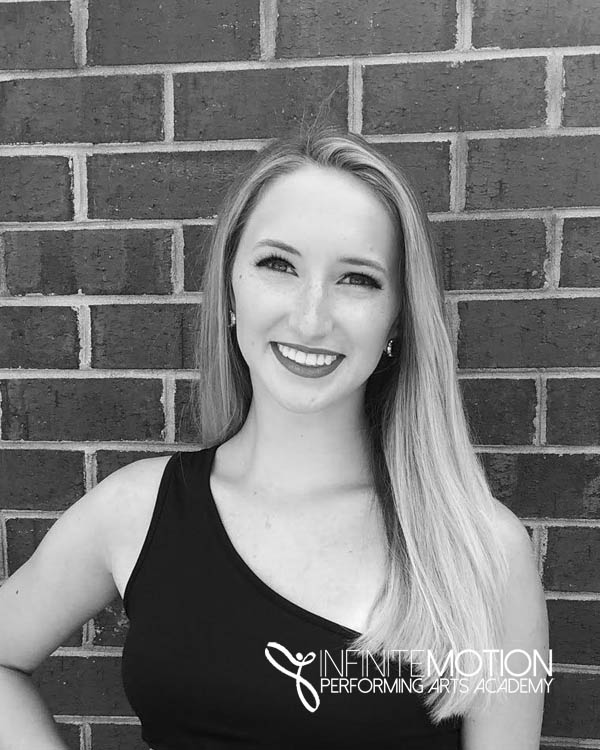 MISS NATALIE
NATALIE is an Infinite Motion alumna who competed with Miss Colleen and Miss Rosanne for 11 years. Since graduating from Infinite Motion, Natalie has been a member of the Elon University Dance Team. Natalie has competed with her team at NDA College Nationals twice, most recently winning first place in D1 Hip Hop and 3rd place in D1 Pom. Natalie has also received the All-American Athlete Award during her time at NDA Collegiate Camp in 2021.

Natalie is so excited to be back at Infinite Motion to share her passion of dance and experience as a student-athlete.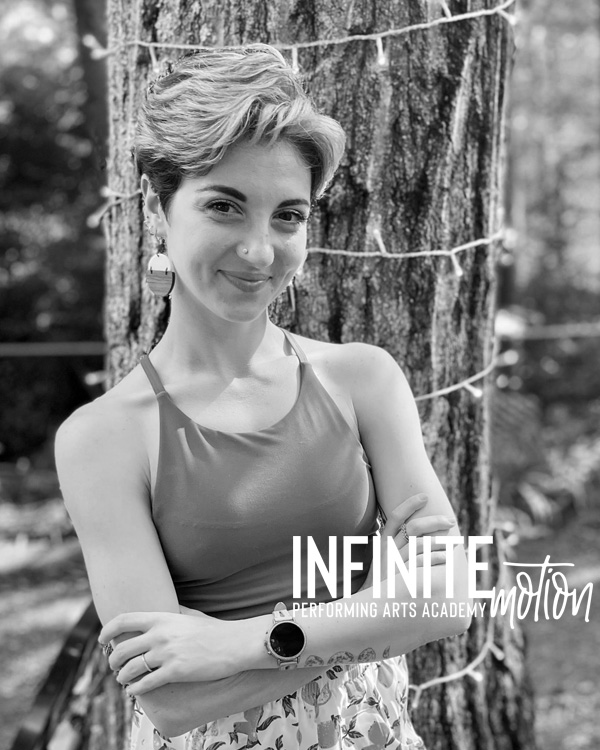 CLAUDIA
CLAUDIA H. Stein (they/she) is a Mindset and Wellness Coach for dancers and performing artists as well as a dance teacher and choreographer based in northern New Jersey. Claudia works with people of all ages to cultivate confidence and balance in themselves so they can show up authentically on and off stage!

She holds a BFA in Acting from UNC Greensboro, is a registered yoga instructor, is certified by the Youth Advocates Protection in Dance (YPAD), and has been teaching dance and choreographing since 2014. Their work has been showcased at the 92nd St. Y, Dixon Place, Passaic Preparatory Academy, UNC Greensboro, North Carolina Theatre for Young Audiences, as well as several dance studios and competitions along the East Coast. They will be traveling and training with Luminous, a new dance convention focused on safety, accessibility, equity, education and compassion, this season and are excited to share what they learn with their students!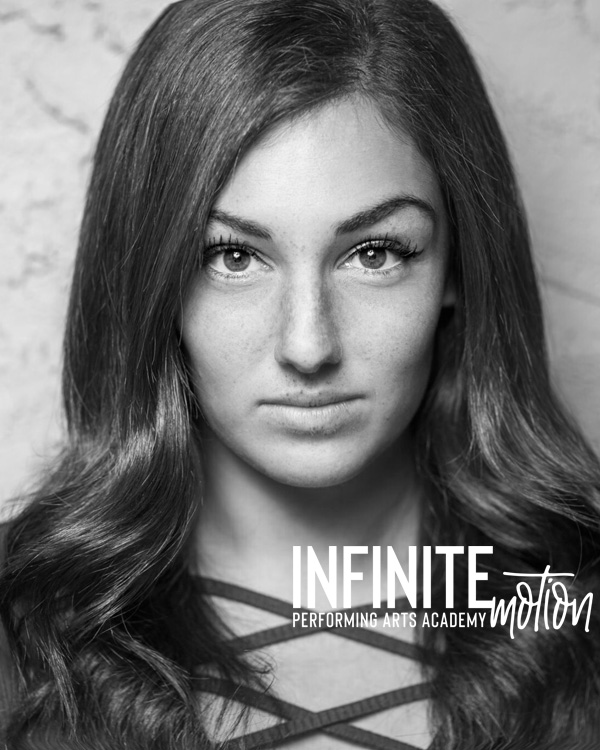 MISS ABBY
ABBY is a BFA Graduate from Nazareth College and has performed all over New York. Her love for choreography started in high school when she served as Dance Captain for Footloose and was awarded the Rebecca Lamb Memorial Scholarship for Musical Theatre. After earning a degree in Musical Theatre and a minor in dance, she moved to New Jersey to pursue her passion for Theatre and Choreography.

Throughout her 13 years of performing, Abby's most cherished credits include Saturday Night Fever (Engeman Theatre), Sweet Charity (Matt Steffens), Dashboard Dramas (Rochester Fringe Festival), Sweet Charity (Parker Esse), Company (Trey Compton), and debuting the Regional Premier of Women on the Verge… (Brett Smock). Abby has choreographed for Musicals, Music Videos, and Competitive dance teams. Her favorite choreography projects include; Bring It On (Musical), Dogfight (Musical) and Social Anxiety (Music Video). Abby has had the pleasure to work alongside Broadway Choreographers, Music Directors, Casting Directors, Agents and Performers.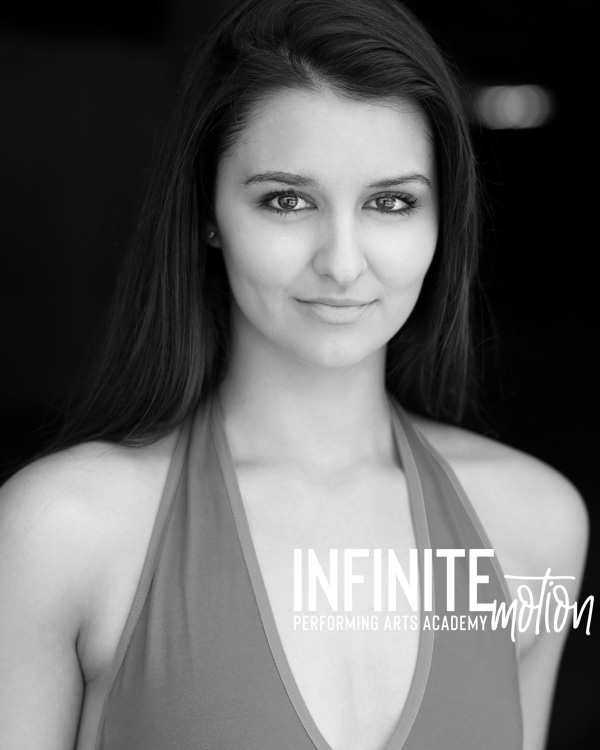 MISS CHLOE
CHLOE Grace Roberts was born and raised in Houston, Texas. She has trained with James Kinney, John Leggio, Frédéric Lazzarelli of the Centre du Danse Marais in Paris, and Tucker Knox of So You Think You Can Dance. Company work includes Urbanity Dance Company (Boston), Selah Dance Collective (SB), Nebula Dance Company (SB), The Prague Shakespeare Company (CZ), and Reject Dance Theatre (NYC).

Recent productions include Chicago (Liz and Dance Captain), American Psycho (Choreographer, West Coast Premiere), Grease (Cha-Cha and Dance Captain), How To Succeed In Business Without Really Trying (Choreographer), and High Society (Mavis and principal dancer). Chloe travels across the US to set choreography for studios and companies for both the competition and concert stages. She is a judge and member of Impact Dance Adjudicators.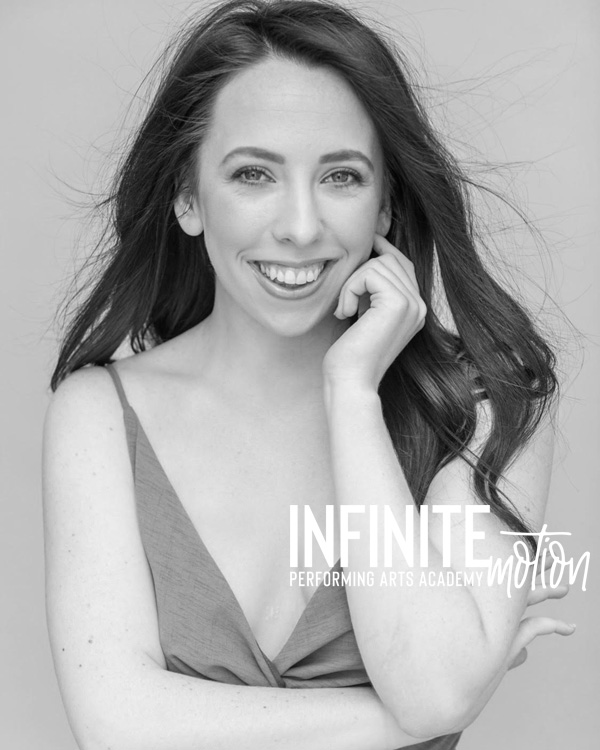 MISS TAYLOR
TAYLOR began her professional dance career in Los Angeles in 2012 training extensively in Tap, Contemporary, Jazz Funk, and Hip Hop at the legendary Debbie Reynolds Dance Studio, Edge PAC, & Millennium Dance Complex. Taylor has worked with some of the highest respected leaders in the dance industry including Bill Bohl, Dana Wilson, Ryan Lohoff, David Moore, Angie Carter, and Gregg Russell. Consistently fueling both her Professional Dance Career and Dance Administration work has led Taylor to be knowledgeable on all aspects of the dance industry both in front of the camera and behind the scenes.

Taylor is a Professional Tap Dancer with Rithem Dance Company (Ryan Lohoff) & Tap Sounds Underground (Gregg Russell), where she travels the country performing in shows with Tap Sounds Underground, and pursues video work and performance opportunities with Rithem Dance Co. Under representation of Movement Talent agency, she continues to pursue new performance opportunities in all styles of dance. You can see Taylor's award winning choreography around the LA area in local choreography showcases, or around the country across competition stages. Catch Taylor teaching at GROOVE Dance Convention, "For The Soul" Dance Convention, & Guest Faculty at Tap Into The Network! With Taylor's uniquely feminine Tap style, her goal is to make as many dancers as possible love tap dance, and see it in a fresh new light!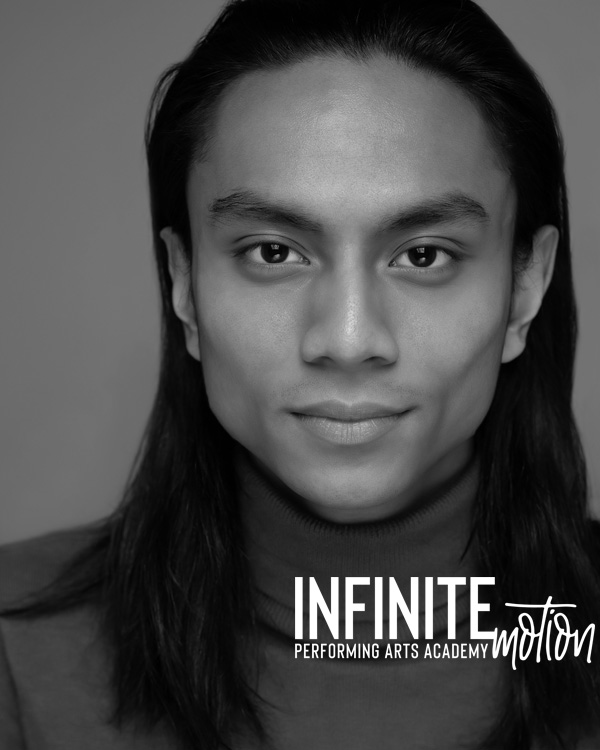 MR NIKI
Christian "NIKI" Saludez is a performer, choreographer, and creative based in New York City. With over 10 years of dance and performance experience, Niki pulls from his training in street style foundations, hip hop choreography, and freestyle, as well as contemporary dance to create works that challenge and expand the dancer's body, mind, and spirit, all while providing his students with a diverse, well-rounded, and foundational dance education.

Working on projects for artists such as Don Diablo and Katy Perry, to being a member of CLOUDE.NYC (founded and run by Emily Greenwell) and tedted Performance Group (founded and run by Teddy Tedholm), Niki's pulls from different realms/ideas of movement and career experience to teach his students the art of performance and expression, onstage or on camera.

Prioritizing safety, inclusion, and positive education, Niki always aims to create and facilitate a safe space where students feel comfortable challenging themselves physically and mentally, but also where they can explore themselves and the world around them through a creative perspective. He helps others find their voice as an artist, but more importantly as a human.

Dancing and training at BDC for years, Niki is grateful to join as faculty and share with the Broadway Dance Center Children and Teen Program.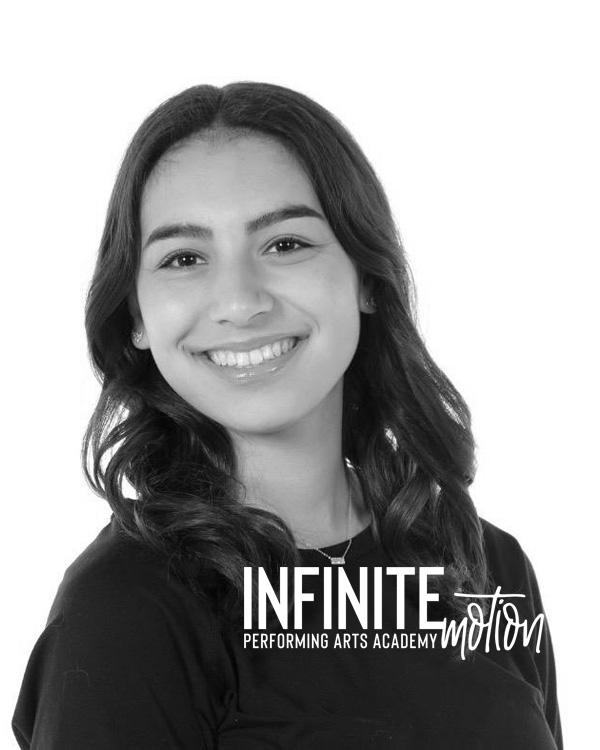 MISS IZZY
ISABELLA Verma began her dance education at the age of four. Isabella performed at nursing homes, malls, and charity events as well as competing at regional and national competitions. She has attended the Peridance Summer Intensive, Rockette Mini Summer Intensive, and the Joffrey Ballet School Contemporary and Jazz Summer Intensive. She has attended the Disney Dancin' workshop and performed at Disney Springs in Florida with the Paramus High School Spartanettes Dance Company.

In 2020, Isabella was announced as an Honorable Mention for the NHSDA in the National Dance Education Organization and was also a recipient of the NJGAAE Student Award for Artistic Excellence and Leadership. In 2021 she was announced as a State Level Winner and awarded for Artistic Merit for her student choreography. Isabella is currently attending Montclair State University studying for her B.A. in Studio Teaching and Business. Miss. Izzy is ecstatic to work with some new faces this season!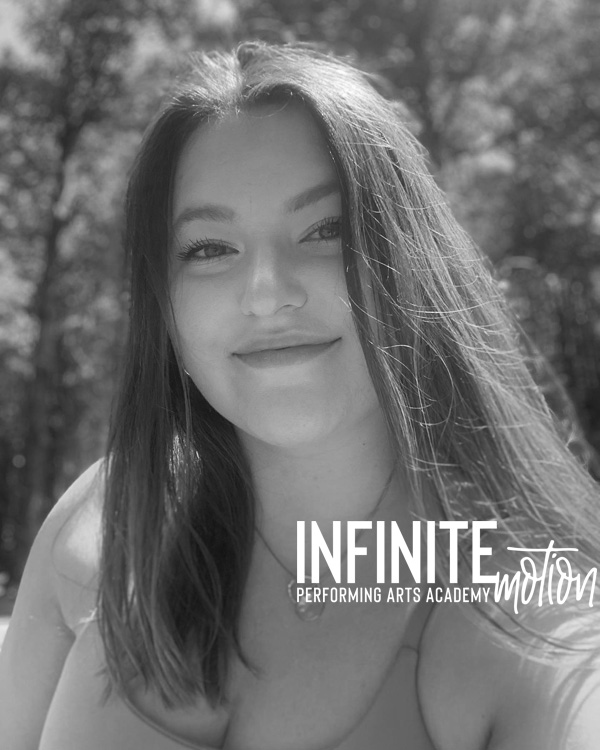 MISS JULIANNE
JULIANNE is a dancer from Warwick, NY who earned her BFA in Dance in 2020 from SUNY Fredonia while also studying Dance Studio Administration and Kinesiology. She has been dancing for 18 years, and was a competitive dancer for several years, trained in ballet, modern, contemporary, jazz, tap, and pointe. Her teaching philosophy revolves around an anatomical perspective of technique to help ensure safety and longevity of her students' bodies and therefore, dance careers.

During college, she trained at the Doug Varone and Dancers Summer Intensive, served as the assistant director of the Fredonia Dance Ensemble, taught at two local dance studios, choreographed for the Fredonia Dance Team, and served as president of the Student Dance Organization. She is so excited to join the IMPAA team, and can't wait to get started!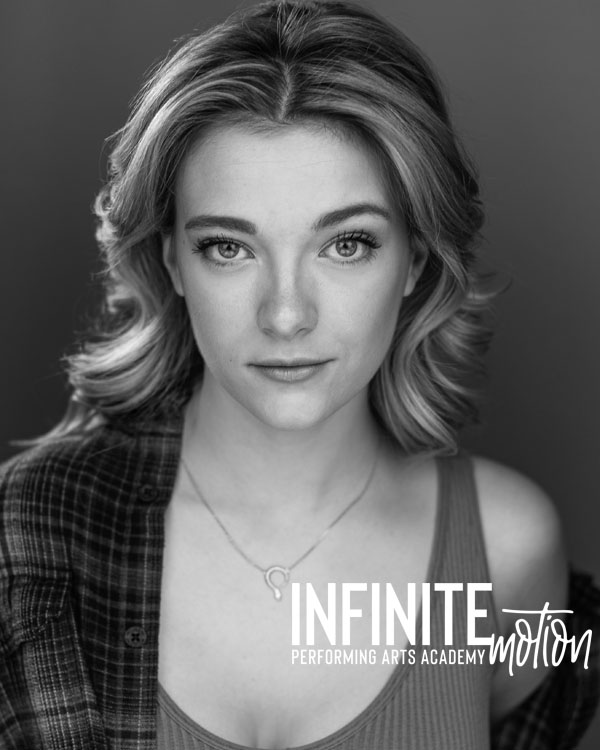 MISS ARIANNA
ARIANNA Cacioppo is originally from Kinnelon, New Jersey and has had a passion for performing, teaching and making works of her own, as well as in collaboration with other artists, since childhood. She graduated summa cum laude from Muhlenberg College and holds her Bachelors of the Arts in Dance (with a focus in education) and Theater (with a focus on acting and performance). She is educated in both Cecchetti and Balanchine styles of Ballet; Classic, Street, Afro, Fosse, and Musical Theater styles of Jazz; Hip Hop; and Modern Dance styles including Horton, Graham, and Taylor. She has also closely studied the repertoire and style of Paul Taylor during intensives at the Taylor School in New York City.

Arianna has been teaching for 6+ years, ranging from her work teaching dance at Dance Fusion Performing Arts Studio and the Muhlenberg Community Dance Center; teaching Acting at Smiling Rhino Theater and Porchlight Productions; and Freelance Teaching Private voice lessons. She has choreographed works presented at Muhlenberg College and created award winning works for Dance Fusion Performing Arts Studio. Her past performance credits range from Muhlenberg College to Paper Mill Playhouse, to Radio City Music Hall, and she was most recently seen dancing in When the Soul Speaks created by Monique Haley for the American Dance Festival, as well as with Monica Bill Barnes' & Company in a production of The Running Show staged at Lafayette College. Arianna is thrilled to begin her first season at Infinite Motion!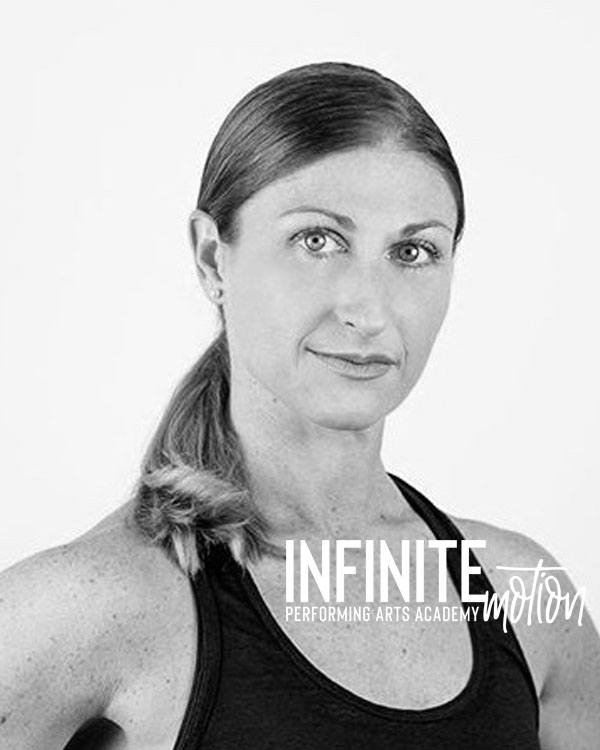 MISS DALIDA
DALIDA Melnyk has been dancing her entire life. She started at the age of 2 and went on to dance professionally as an adult. She studied dance at Montclair State University. Dalida has performed with the Nets Power and Motion Dance team as well as in Disney World. She performed as a background round dancer for recording artists and was featured in the CBS show "Smash" with Katherine McPhee. She was a former coach for the New Jersey Jackles dance team and choreographed and judged for New Jersey college dance teams. She also owned her own studio for 15 years and finally transitioned into a career of health and fitness.
MISS MAGGIE
MAGGIE Savoie is a proud graduate of Otterbein University where she earned her BA in theatre (directing and choreography) and a dance minor. Originally from Ohio, Maggie trained with BalletMet, The Cincinnati Ballet and the Minnesota Ballet, is a proud YAGP finalist and has studied with notable artists from around the world including Laura Alonso and Katrina Killian. Maggie currently resides in NYC where she works as a choreographer and teaching artist focusing on ballet, musical theatre and contemporary dance. She has performed with BalletMet, Megan Doyle Dance and Mitra Dance among others.

Favorite credits include working as a choreography assistant to Tony nominated choreographer Randy Skinner on Lady, Be Good starring Tommy Tune and Patti Murin (NY City Center Encores!) choreographing Spring Awakening & Lizzie (Stagedoor Manor), The Addams Family (Priscilla Beach Theatre), Youth America Grand Prix contemporary solos and dancing in An Evening with Maury Yeston (92Y). She currently serves as the Director of Dance and resident choreographer for Stagedoor Manor in Upstate NY.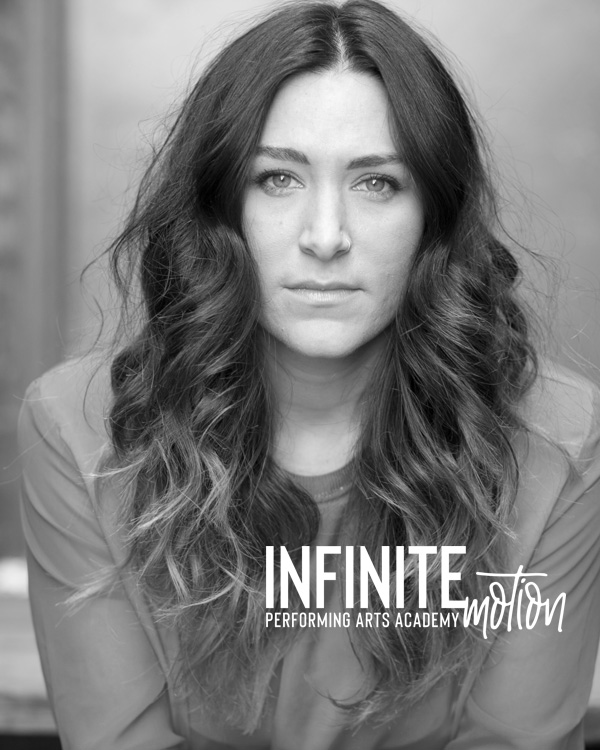 MISS SUSIE
SUSIE Gorman is originally from Kansas City. Her background is in classical ballet, jazz, & contemporary. She was in the 1st National Tour of Twyla Tharp and Billy Joel's Movin' Out. She has worked with such companies as Gus Giordano Jazz Dance Chicago, State Ballet Of Missouri, Mia Michaels RAW, The Wes Veldink Movement, The Kristin Sudeikis Dance Company and American Dance Machine. She has performed for Broadway Bears equity fights AIDS, Good Morning America and FOX news. Susie choreographed, danced, and acted along side James Franco, in AOL's "Making A Scene", & for a new movie coming out called "Pretenders" directed by James Franco.

Susie was assistant choreographer to HAMILTON's Jon Rua in the new show "Freedom Riders". Susie also has a huge passion for teaching. She has taught & judged for Dance Masters of America, Embrace Dance Convention, Dancers Inc., PeriDance Capezio Arts Center, Monroe Dance Academy, Miller Marley School of Dance, & Dance Stop NJ. With her classes, every student is encouraged to find their artistic voice, and to tell their own story. By creating a warm, safe and encouraging environment dancers can be fearless and move from a space of love and devotion to dance.