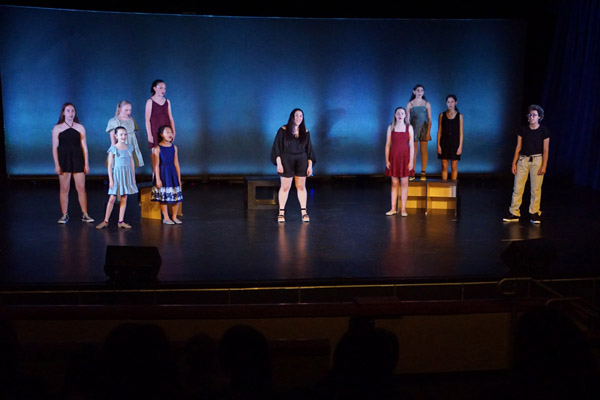 ETHOS

THEATRE

COMPANY
ethos - /ˈēTHäs/ - the characteristic spirit of a culture, era, or community as manifested
in its beliefs and aspirations. / the distinguishing character, sentiment, moral nature, or
guiding beliefs of a person, group, or institution.
ETHOS THEATRE COMPANY at Infinite Motion prides itself on professionalism and the
value of self-expression through acting, singing, dancing, and connection. Focused on
building self confidence and creativity in each member; we spend the year working on
emotional vulnerability, concentration/responsibility, performance skills, and looking
inward to learn more about each other and our society. Our goal is to create a
community of young artists who go out into the world confident in themselves - both
on-stage and off.
We strive to reach above and beyond every year, and do not limit the students' talents
to the Spring Recital. We have multiple shows throughout the year, culminating in our
final performance, "Don't Tell Mahwah", a fully realized cabaret style show, which is truly
NYC worthy!
There are endless opportunities to grow with ETHOS - including acting, singing,
dancing, writing, and more. An annual audition is required for participation and we
celebrate everyone regardless of gender, disability, or other status.